The impact Adobe Illustrator has had is immeasurable and that's why we've compiled the best Adobe Illustrator tutorials to perfect your skills, whether you be a beginner or a veteran looking for advanced techniques.
While new design apps emerge every now and then, it's only fair to say that the robust vector art software is a staple to millions of artists worldwide. 

From seasoned designers to budding graphic artists, Adobe Illustrator is a creative force to be reckoned with, and we've never been more excited for more visionaries to actualize their ideas and share them with their respective communities and audiences.
So much so, that this feature is dedicated to rounding up all the best Illustrator tutorials out there, and to go one step further, we've categorized our tutorials to help you pick the best for your needs.
You can also check out our blog for fixing adobe illustrator crashing issue.
Let's get started!
20+ Best Adobe Illustrator Tutorials In 2023 
Adobe Illustrator Tutorials For Beginners
Adobe Illustrator Creative Tips and Tricks
Adobe Illustrator Workflow Hacks and Exporting
Adobe Creative Cloud Discount – Get 65% Off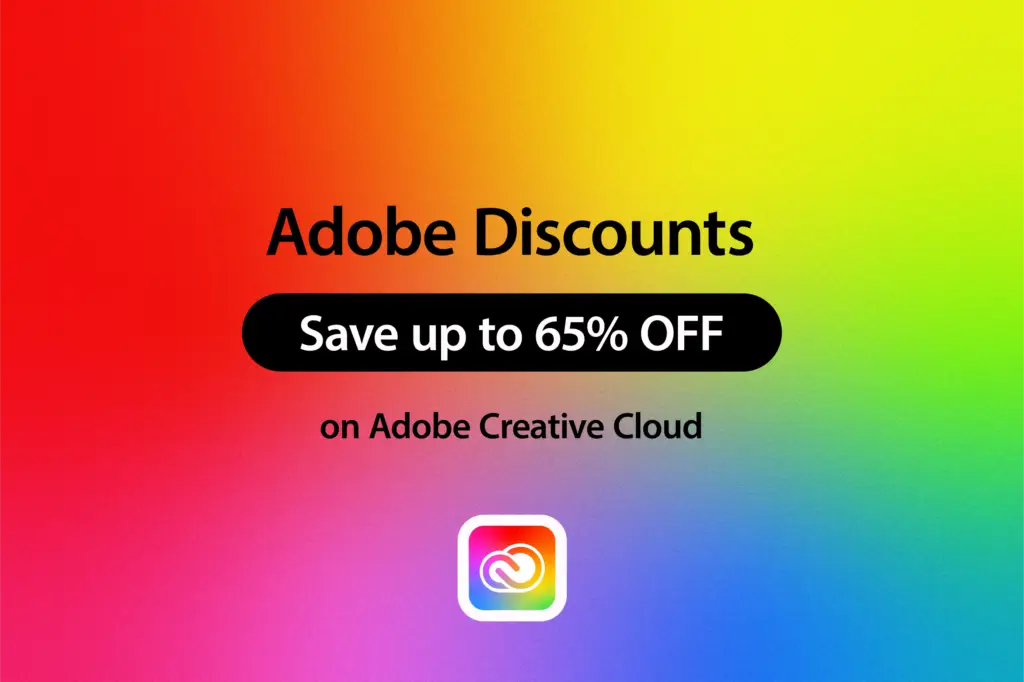 Before we dive into the full Adobe software list, we should let you know that you can get 65% off Adobe including Adobe Illustrator by following our Adobe Creative Cloud discount guide or jump straight to how to get an Adobe student discount.
20+ Best Adobe Illustrator Tutorials in 2023
Boost your Adobe Illustrator skills! Watch these Adobe Illustrator tutorials – perfect for beginners or veterans looking for advanced techniques.
Learn more about adobe illustrator courses through our blog.
Free Adobe Illustrator Tutorials For Beginners 
What better way to start this list than by featuring a complete run-through of what Adobe Illustrator is about. Produced for beginners by no less than Envato themselves, the Welcome to the Course Adobe Illustrator for Beginners tutorial teaches you how to draw, make a pattern, and pick up a few useful shortcuts in the much loved Adobe app. If you're a complete beginner with no design background at all, we recommend you start here!
This course starts right at the beginning and works our way through each topic step by step which makes it easy for beginners to understand easy. By the end, of the course, you will learn how to draw in Adobe Illustrator, how to make a pattern in Illustrator, and much more.
It also has lots of class exercises to make you get familiarised yourself with the tips, tricks, and techniques for using Adobe Illustrator as you move through the course.
It's called A to Z of Adobe Illustrator: Tips, Tricks, and Hacks! for a reason. From discussing brushes to tackling the hand tool and opening the Zig Zag dialog box to learning how to use Image Trace, this one is a digestible handful that doesn't take too much of your time. 
In case you didn't already know, the tablet counterpart of Adobe Illustrator exists too. This is why Adobe Illustrator for iPad 2022 (Beginners Tutorial) is available on Youtube. One of the newer videos on the list, this piece of content is a little over 11 minutes long and is easy to understand. If you own an iPad and are a huge Adobe fanatic, then this tutorial should be for you. 
If brevity is what you look for in tutorial videos, the Adobe Illustrator 2021 New Features in 5 Minutes! easily shares 6 tips in a little over 5 minutes! Here, you'll learn how to recolor artwork, cloud documents, snap objects to glyphs, and a whole lot more!
Adobe Illustrator Creative Tips and Tricks 
Selecting which colors your digital designs consist of shouldn't be difficult. With the How to Use the Color Picker tutorial, you'll learn how to make the most of the Color Picker tool, allowing you to better articulate which hues and shades belong where. 
If 3D designs always thrilled you, then this 3D Blend Text Effect in Adobe Illustrator tutorial video on Youtube should excite you. Here, you'll learn how to utilize the blend tool, enabling you to creatively come up with multi-layered-looking messages. 
If you're looking for an efficient way to learn How to Edit Paths in Illustrator CC, this is the guide to watch. Here, you'll learn how to make the most of the Pen tool and Anchor Point tool, among many others. 
Also taught by Martin Perhiniak. How to draw anything in Illustrator CC is a 43-minute video that will teach you how to explore multiple drawing tactics you can make the most of with Illustrator CC. Although this video is for virtually anyone interested to learn, digital sketchers, in particular, will want to take a look at this for sure.
If you still aren't aware, masking lets you reveal or conceal certain parts of a visual. Through this Masking in Illustrator tutorial, you'll pick up multiple masking strategies—clipping mask, opacity mask, and the Draw inside mode. 
Web icons are fun images that help articulate symbols and ideas. In the How to create a web icon tutorial, you'll learn how to modify basic shapes to come up with a camera icon. 
If you need help with creating vectors, we've got a great tutorial for you. With the How to create a Soda Can Vector, you'll learn how to create a clean, flat soda can in no time that can be a great option for logo designs.
We've said it before and we'll say it again: Typography is a huge aspect of any design. That said, the How To Create Custom Letters guide will walk you through multiple techniques to help you create custom letters. 
As the name of the video implies, the How to Make a Gradient in Illustrator guide will teach you how to come up with a gradual blend of two or more colors. Useful for adding depth and character to artworks and text, this one is sure to come in handy when designing posters, campaigns, and more!
Vector portraits receive a lot of hype today, and it's understandable why—they're funky, look incredibly pleasing, and easily add dimensions to otherwise flat images. If this is something that interests you, the How to Create a Vector Portrait tutorial is for you. 
Adobe Illustrator Workflow Hacks and Exporting 
Any designer will want to create art as seamlessly and efficiently as possible. In the Illustrator Tips To BLOW YOUR MIND (Workflow Tips) tutorial, you'll learn how to better make the most out of your Adobe Illustrator workflow. From merging all points into one to using the group selection tool, you'll pick up more than a thing or two here. 

What kind of design app won't allow you to draw, right? Through Adobe's very own site, this tutorial focuses on the many ways you can Familiarize yourself with Adobe Illustrator's drawing tools found in the Tools panel. Here, you'll learn how to use the Curvature tool, Pen tool, Paintbrush tool, and Pencil tool. 
Published in the last quarter of 2021, this relatively recent Youtube video by Martin Perhiniak will walk you through Adobe Illustrator's latest updates in less than 15 minutes. Explore how to take advantage of all the new features in Illustrator in 2022 here. 
Available on Adobe's official website, this tutorial will teach you how to add images and artistic effects to existing images. As expected, this will walk you through how to add an image to projects, and then supplement your designs with effects. 
When you send files to different clients and team members, knowing how to share and export assets in a wide array of formats can be a valuable skill. The How to export assets for web and app design tutorial can show you how to do that easily.
One of the freshest Adobe Illustrator Video Tutorials on the list is the 7 Adobe Illustrator 'WOW' Moments! (Awesome Tricks To Optimise Workflow) by Satori Graphics. Here, from perfecting vector designs to mastering the shortcuts, this 6-minute video packs quite a punch, given its brevity—definitely a must-watch for both newbies and pros!
Related Posts
Best Courses
20+ Best Adobe Illustrator Tutorials In 2023
All in all, Adobe Illustrator is a robust vector graphics editor and design program, and dare we say it's unmatched. While there are other apps that allow virtually any artist to express themselves as precisely as possible, the impact Illustrator has on creatives worldwide is a connection that goes beyond technicalities. On that note, we hope our round-up of the best Illustrator tutorials in 2023 only helps you become an even sharper artist.
Keep artsy and stay creative!