Surfing for Adobe InDesign alternatives? You have landed in the right place.
InDesign is a typesetting and desktop publishing tool developed by Adobe. From creating flyers and brochures to posters, magazines, newspapers, and more, InDesign appears to be the perfect companion for many creatives.
This industry-standard software has gained in popularity, but it isn't the perfect choice for everyone we wanted to look at some Adobe InDesign alternatives.
Some prefer other software due to the complexity of InDesign. And users have to pay the standalone monthly subscription fees (get an Adobe discount here) or get the entire Creative Cloud suite subscription to access this software. It can be just too expensive for freelancers and users running low on budget.
But there are many free Adobe InDesign alternatives as well as paid options to get your projects up and running smoothly. So let's check out what you should look for in an Adobe InDesign alternative.
You may also be interested in Adobe Illustrator alternatives or Photoshop Alternatives and the complete Adobe software list, as well as the best monitors for photo editing.
If you're a student, check out our guide on how to get an Adobe student discount and our Adobe Creative Cloud pricing guide.
What are the best alternatives to Adobe InDesign?
These programs are the best free and paid alternatives to Adobe InDesign.
Adobe InDesign Discount (Get 65% Off) or Free 7-Day Trial
If you don't find an Adobe InDesign alternative, we have an exclusive discount with Adobe CC that offers up to 40-70% off Adobe's apps including InDesign, Photoshop, Illustrator, Lightroom, XD, and more.
Adobe also offers free trials & discounts on their most popular creative software including Adobe Photoshop?
Students and teachers are also eligible for a discount on Adobe products.
If you are a current student or teacher you are eligible for up to 65% off Adobe Creative Cloud on their Students & Teachers plan.
If you're not a student or teacher, you can easily become a student and then save up to 65% off on Adobe's most popular annual plan, CC All Apps. See the instructions here.
What to look for in an InDesign alternative?
Here are a few points to consider before deciding on the best InDesign alternative:
Basic Features: All the basic editing functions like cropping, enhancing, filtering, and collage editing with pre-designed templates should be present for a smooth start.
Advanced Features: As InDesign is an industry-standard advanced application, the alternative should have the capacity for professional editing with some must-have advanced features to create high-quality graphics.
Design: The application should be easy to use and navigate with a friendly interface for beginners and amateurs. Also, a sleek design with simple buttons and help menus is good for understanding the functionality.
Performance: If using a low-end device, the application should run with a minimal lag to deliver maximum performance. To ensure performance, you need to check the minimum requirements.
Platforms: Most of the software runs smoothly on Windows and Mac OS. However, check which platforms support the tool to confirm compatibility with your system.
Pricing: Now, Adobe's InDesign subscription plan has come under a lot of criticism from users. So, you will need to consider your budget as per your usage (professional or casual) and then check the free/paid alternatives.
Let's take a detailed look at each of the best Adobe InDesign alternatives.
The Best Adobe InDesign Alternatives (Free & Paid)
The best alternative to Adobe InDesign
Platform: Mac/Windows
Price
Free trial
Mac – $54.99
Window – $54.99
If you are looking for a close alternative to Adobe Indesign, you can't go wrong with Affinity Publisher. This program has many similar features to InDesign but is a much better fit for a small budget.
Launched in 2008, Affinity Publisher is our top choice for the best alternative to Adobe InDesign. Both printed and online media can benefit from excellent page layout features/tools. InDesign files, as well as raster and vector files, can be imported. Also, Affinity Publisher now includes complete preflight checking, which detects any potential mistakes in your papers.
Besides all that greatness, there is a downside to this program. There is no support for footnotes or endnotes—a major issue for many book publishers and problematic for GREP-based and nested styles used by many InDesign users. But with frequent updates to the software, future updates may include this feature.
| | |
| --- | --- |
| Pros | Cons |
| ➕ Feature-rich | ➖ No footnotes or endnotes |
| ➕ Intuitive layout | ➖ No GREP-based styles |
| ➕ Low budget | ➖ Not available for Linux |
Easiest InDesign alternative to operate
Platform: Windows/Android/iOS/Mac
Price
Free
Pro – $119.99/year (for 5 people)
Enterprise – $150/month (for 5 people)
Canva is a program with its focus more on designing than publishing. It excels as a tool for creating blog graphics, posters, Instagram posts, Facebook cover photos, banners, resumes, business cards, and more.
It comes with both free and paid versions. The free version includes a vast selection of colors, fonts, and free stock pictures. However, Canvas is not a full-fledged DTP solution or a complete replacement for InDesign. But it is easy to use and cost-effective.
The target audience for Canva is marketers, social media contractors, and start-ups who want to produce stunning graphic designs quickly and easily.
| | |
| --- | --- |
| Pros | Cons |
| ➕ Simple to use | ➖ Does not have local file storage |
3. QuarkXPress
The most powerful alternative to Adobe InDesign
Platform: Windows/Mac
Price
QuarkXPress was first introduced in 1987 and peaked in popularity in the 1990s, but it remains a popular and proficient tool thanks to constant updates over the years.
The reliable and feature-rich software can practically do everything InDesign does, and it can import InDesign files, too. For both print and digital design, there are a lot of outstanding features. Use it to make everything from posters and flyers to brochures, catalogs, and magazines, as well as ebooks and other digital publications.
It also includes image editing and illustration tools like those found in Adobe Photoshop and Illustrator.
| | |
| --- | --- |
| Pros | Cons |
| ➕ Feature-rich | ➖ Expensive |
| ➕ Can export InDesign files | |
| ➕ Has built-in image editing tools | |
A browser-based print and publishing application alternative to Adobe Indesign
Platform: Browser-based
Price
Free
Pro – $10/month
Team – $12/month
Lucidpress is a web-based tool you can use without having to download anything. This web-based print and publishing application enables you to make flyers, brochures, business cards, invites, pamphlets, newsletters, magazines, and photo books, and more.
Designed for people with little or no familiarity with DTP, this app contains paid and free templates, making tasks easier to complete. And to import existing content, the software interfaces with Google Docs, YouTube, Dropbox, Flickr, Facebook, and Unsplash, among other tools.
| | |
| --- | --- |
| Pros | Cons |
| ➕ Browser-based tool, nothing to download | ➖ Limited free version |
| ➕ Easy to use | |
| ➕ A broad range of pre-made templates | |
| ➕ Engaging interface | |
Best open-source alternative to InDesign
Platform: Windows/macOS/Linux
Price
Scribus is a well-known open-source alternative to InDesign. And considering that it is free, it still outperforms its competition. Though it will never be as powerful or comprehensive as InDesign, it does offer practically all the features you can find in the paid-for versions. It offers excellent color management tools, including color separations, CMYK, and color blindness emulation.
The interface of this fantastic program is remarkably similar to that of InDesign. The sole drawback is that you cannot open files created with other desktop publishing applications, such as InDesign or Quark.
| | |
| --- | --- |
| Pros | Cons |
| ➕ Open-source | ➖ Unable to import files from desktop publishing software |
| ➕ Provide free templates | |
| ➕ Available for Linux | |
High-end, feature-rich DTP 
Platform: Windows/Mac/Linux
Price
Free
Personal – $139
Commercial – $399
VivaDesigner is a desktop and browser-based publisher with a wide range of features. It can accomplish almost anything InDesign can, and it works seamlessly with Adobe's software.
Features like spellchecker, Pantone, and HKMS color models are only accessible in the complete edition. The ability to import and export PDFs is likewise unavailable to free users. The good news is that the free version for both personal and business reasons. As a result, the program is still a suitable choice for beginners, as the interface is well-organized and simple to use.
| | |
| --- | --- |
| Pros | Cons |
| ➕ Compatible with some Adobe software | ➖ The range of features is limited in the free version |
| ➕ Cross-platform system | |
The best equivalent of Adobe Photoshop, Illustrator, and InDesign
Platform: Windows/Mac
Price
CorelDRAW Graphics Suite is a single tool that contains everything you need for illustration and design, including Adobe Photoshop, Illustrator, and InDesign. While it's renowned for its illustration features, its publishing functions are equally impressive, with extensive layout and typography options. Included in the 2021 release is a multi-page view, making it easier to manage and move objects between pages.
| | |
| --- | --- |
| Pros | Cons |
| ➕ All-in-one app (publishing, illustration, and image editing) | ➖ Expensive |
| ➕ Efficient layout tools | |
| ➕ Great performance | |
Budget alternative to InDesign for Mac
Platform: Mac
Price
Swift Publisher is a Mac-only desktop publishing tool with a low price tag. It includes more than 500 templates for bi-fold and tri-fold brochures, catalogs, business cards, social media, disc labels, covers, address labels, and other applications.
| | |
| --- | --- |
| Pros | Cons |
| ➕ Plenty of pre-made templates | ➖ Available only for Mac |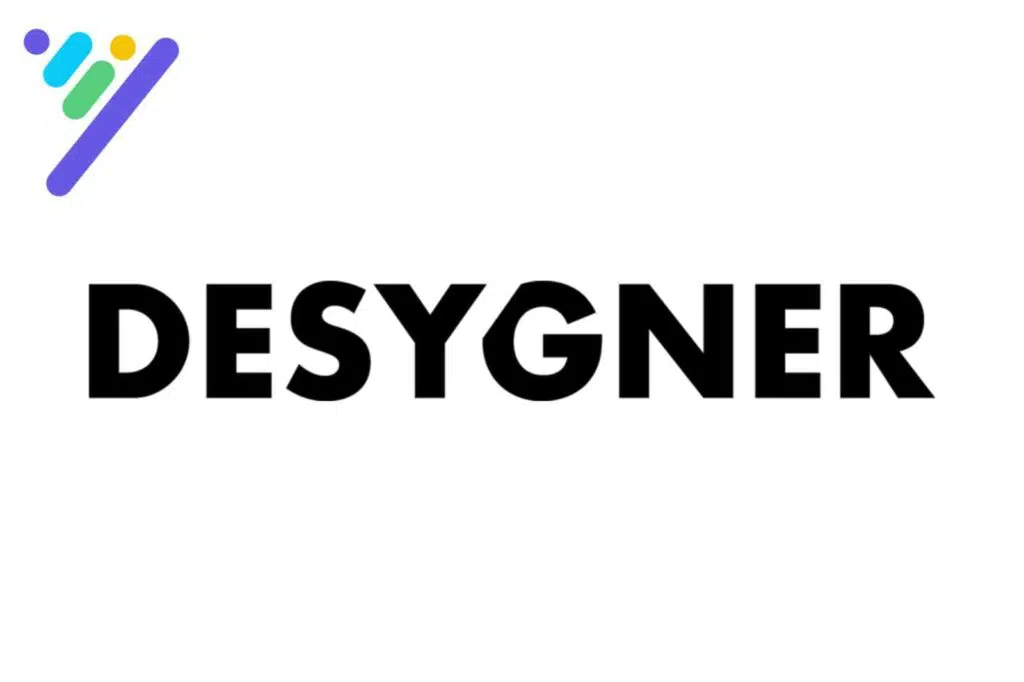 Multi-platform editor
Platform: Android/iOS/Web-based
Price
Free
Pro+ – $4.95/month (6 users)
Business – $9.95/month (per user)
Enterprise – Customized
Desygner, a web-based InDesign alternative offers an expansive range of professional templates to create and design websites and other marketing materials like web ads, design headlines, blog images, and more. The app can be used on computers, laptops, or phones and is available in free basic and priced premium versions. 
The tool supports all image formats like PNG, JPG, and PNG, ensuring a smooth process anywhere in the mobile application. You can easily share your Desygner work on Facebook, Instagram, Pinterest, and Twitter with a perfect image size corresponding to each social media platform. The tool also enables sharing via email, private links, or embed on a website. 
| | |
| --- | --- |
| Pros | Cons |
| ➕ Ready-made templates for multiple platforms | ➖ Multiple graphic design features missing |
| ➕ Print-ready design file | ➖ Text animation/GIF maker missing |
| ➕ Free vector arts and stickers | |
Easy-to-master editor
Platform: Web-based
Price 
Designbold is an online photo editor that allows you to make professional-looking graphic designs. The easy-to-master editor gives you access to a pool of stock photos and thousands of unique templates for social networks and your documents and even lets you download your design in JPEG, PDF, or PNG file format. 
The tool offers a drag and drop facility to add an element to modify any template. All changes are directly saved to the cloud or Dropbox. With no restrictions on project creation, you can make and save the changes based on your needs. While the free version of Designbold gives you 5MB of space to upload personal files, the pro version allows 20MB of space for high-resolution designs. 
| | |
| --- | --- |
| Pros | Cons |
| ➕ Drag and drop editor | ➖ Platform sometimes get laggy |
| ➕ 50+ document formats | ➖ Issues/bugs while exporting images |
| ➕ Collaboration tools | |
| ➕ High-resolution download option | |
More Adobe Resources
Frequently Asked Questions
What is the best free alternative to Adobe InDesign?
Scribus is the most popular and best free alternative to Adobe InDesign. The open-source tool, similar to InDesign, has an easy-to-use interface. With amazing free templates and great features, it is worth a try.
What are the best alternatives to Adobe Indesign for Mac?
Swift Publisher, Scribus, Lucidpress, and VivaDesigner are the best alternatives to Adobe InDesign for Mac. They have sleek interfaces with a wide range of pricing options for different categories of users. Any of these feature-rich options are worth a try.
Is there a free version of Adobe InDesign?
Yes, there is a free version/free 7-day trial available for Adobe InDesign. It includes all the features and recent updates with templates and tutorials.
The 10 Best Alternatives to Adobe InDesign
With some amazing features for design, InDesign is a brilliant tool. While some of its substitutes are very similar to InDesign in terms of interface and features, others are available with more or lesser features in significantly different price ranges.
While some are free, others are available in both free and premium versions, and some even have special discounts for students, beginners, or nonprofits. You can also choose the app based on the compatibility with the operating system you are using or that offers the features that work best for you. As a user, you can check out the listed apps and choose the one that best satisfies your needs and budget. 
Adobe Creative Cloud Discount – 40-70% Off
If you don't find an Adobe InDesign alternative, we have an exclusive discount with Adobe CC that offers up to 40-70% off Adobe's apps including Premiere Pro, Photoshop, Illustrator, InDesign, Lightroom, XD, and more.
See here for our guide to Adobe Creative Cloud Discounts.
---
Related Posts: