At its core, product packaging exists to protect the product inside. An item's packaging is designed to let the product remain safe and untouched until purchased
That said, it's critical that product packaging is sturdy enough to ensure preventable damage.
Unsurprisingly, marketers and creative entrepreneurs are taking the opportunity to use this vehicle as a means to allow their brands to stand out.
Interestingly, ongoing research dictates that product packaging design greatly influences purchasing behavior. For instance, 60 to 90% of how a product is perceived is based on the colors used in the packaging, according to research.
That's nuts!
Making sure that your product's packaging is not only visually appealing but full of aesthetic charm can make all of the difference.
Because of this, it's understandable why the design scene is such a lucrative industry at present. If you're an aspiring brand designer yourself, here are a few online packaging courses to help you learn packaging design.
The Top 10 Best Packaging Design Courses Online
Free Graphic Design Software Trial + Adobe CC Discount
If you're going to become a professional package designer, a subscription to the industry standard software, Adobe Creative Cloud is recommended. This is so you can use Adobe Illustrator, Adobe Indesign and more.
The good news is you can get a free trial or 40-70% off by clicking here.
The Top 25 Best Packaging Design Courses Online (Free & Premium)
Are you looking to learn packaging design online? Of course, you are, that's why you're here.
Let me introduce you to Asha Mody who has the best packaging design course online (in my humble opinion).
This is the most comprehensive course on the market and it will teach you not just the required creative skills, but also the business side of the packaging world.
Here's an overview of what to expect inside this brilliant packaging design course. Plus don't miss our exclusive 30% discount coupon code below.
Use coupon code JUSTCREATIVE to save $125.
Lettering for Package Design: From Sketch to Label
Lettering artists have some of the best lessons to impart when it comes to brand identity and making your business shine. That's what makes Jon Contino's Skillshare class such a crowd favorite. Not only will you learn the fundamentals of graphic labels, but this course also affords you a deep dive into how the business leader-slash-creative processes his ideas and actualizes his vision. If you have a huge affinity for label design, this pick is for you!
Graphic Design Mastery: The Complete Branding Process
Product packaging is equally a branding concern as it is about storage. Authored by sought-after design maven Lindsay Marsh, this course is arguably one of the most comprehensive classes of its kind. Pick up more than a thing or two about the branding and design process, and immediately walk out of this course with a sharper eye for compositions and layouts.
Package Design I: The Basic Why and How
Classes that walk you through the basics of anything you're interested in always sound like a good idea. The more knowledgeable you are about what you want to practice, the easier it will be for you to justify what you want to articulate. Take this class by award-winning designer Trina Bentley, for example. Packed with 55 solid minutes, her first class is designed to teach you what it means to think like a professional creative.
Package Design II: Step-by-Step Execution
What good is theory without practice? Still authored by the very reputable Trina Bentley, allow this course to educate you on the politics of executing your ideas. Package design is a diverse subject, but when you have a guru as masterly as this Skillshare teacher, the whole learning opportunity should feel riveting and exciting.
Graphic Design for Beginners: Design Realistic Package Mockups in Adobe Photoshop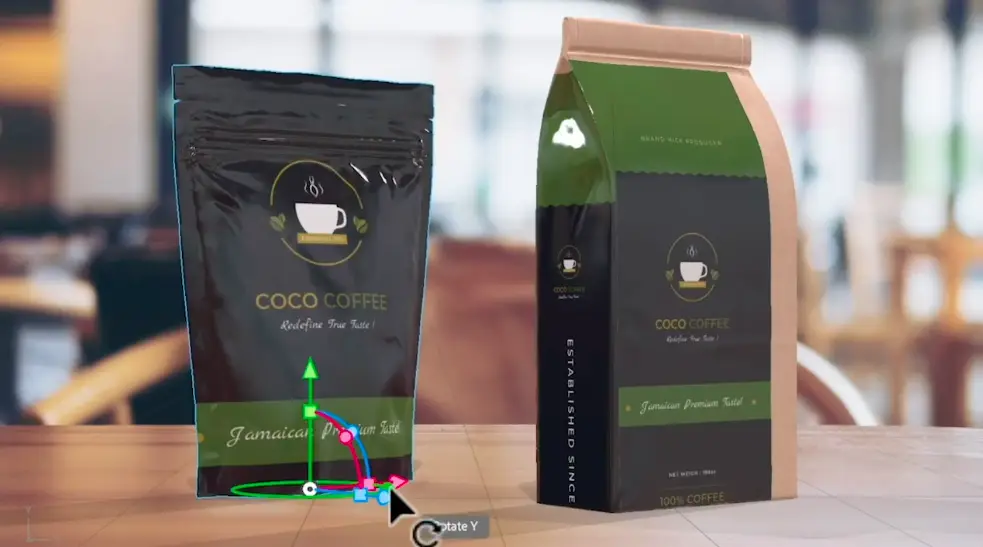 You don't have to be a well-known startup founder or a hotshot graphic designer to master the art of creating realistic package mockups. If you're a budding creative looking to explore this corner in design, this Skillshare offering by agency owner Derrick Mitchell should be an awesome resource to help you jumpstart your career.
Intro to Package Design: Creativity, Print Production, and Hot Sauce
Another swell Skillshare course anyone can take to better their appreciation for package design is this pick by Top Teacher Jon Brommet. Here, you'll learn how to set up your artboard, pick up the importance of generating ideas before looking at competitors, understand jargon like safety margins, and so much more!
Create A Food Package Design – A Graphic Design Project for Beginners
Snacks and treats hit differently when they're packaged in graphics that resonate with you. Also led by Lindsay Marsh, this course will teach you the entire layout, concept, and graphic design process of packaging pastries. If you're opening a cookie stand or a bakeshop any time soon, you may want to check this course out.
Label Design: Make Your Packaging Fizz
If there's anyone you want to learn from, it's from a mentor whose portfolio is expansive. Hailing from sunny Florida, design teacher Kendrick Kidd walks you through the ins and outs of designing labels. Through this pick, you'll learn to seamlessly weave together a string of ideas, affording you a deeper fondness for package design and all that it entails.
Learning Package Design
Made primarily for beginners, let creative director Gerardo Herrera educate you about the many components that make up package design. From color and typography to the basic roles of packaging, this LinkedIn offering is masterfully produced for the hungry creative and the ambitious business dreamer.
Illustrator: Package Design
Not every professional artist will lead you to Adobe Illustrator when it comes to package designs—but industry veteran William Everhart will. Anchored on unpacking the technicalities of the subject, there are many things you're bound to learn from this LinkedIn course; and a few of them should be about colors, size, language, and legal requirements. Give this class a try today!
Package Design Project: Paperboard Food Packaging
Food packaging can be very particular about labeling, ingredients, and portions. What's more, package designs need to embody the story of the brand to make sure a product's target market resonates with it. Learn how this elaborate mix can be managed in Gerardo Herrera's LinkedIn Learning course. While this class can be taken by any creative, those with a special inclination to chocolate will love this pick all the more.
Basics of Packaging Design in Illustrator
What better way to jumpstart your design career than by learning from an Adobe® Certified Instructor? With over 17 years of experience under Jason Hoppe's belt, you'll finish his course with a more nuanced understanding of dielines, live, trim, bleed, knockout, overprint, and embossing. Immersing yourself in industry terminology can be overwhelming but not when your course is authored by one of the best. Give this class a go when you can!
Sustainable Packaging Design for E-commerce
There are many things we need to advocate for more vigorously, and one of them is sustainability. If you're a designer with a growing interest in being part of ecological movements, then Tatabi Studio's Domestika course is best for you. Authored by founder Elena Sancho, her class should educate you about the direct relationship between branding and eco-friendly packaging solutions. Arguably one of the best classes on this list, this course is for every creative looking to make impactful change.
Introduction to Ecological Packaging
Another advocacy-centric course on this list is Tati Guimarães' Domestika offering. Through this course, you'll learn the strategies, processes, and materials for creating sustainable and inventive packaging. From the concepts of ecodesign to the importance of understanding a client brief, this class has it all! Suitable for eco-warriors and creatives alike, this course is best for anyone with a heart to be part of a global solution.
Creative Packaging Design
Marion Bretagne's Domestika course intro says it best: A packaging experience is often the first interaction a consumer has with a brand and, as they say, there are no second first impressions. On that note, you'll want to make sure that your product packaging is just as visually enticing as the quality of whatever it is you sell. Learn how to master the art of this process in this course. Authored by one of France's most notable multidisciplinary creatives, you're sure to learn a myriad of principles from this pick.
Brand Design and Packaging
Starting a product-driven business is one thing, but making sure your products sell like pancakes is another. In a world so heavily dependent on aesthetics, win your audience by giving them striking visuals. Led by Peruvian studio FIBRA, this Domestika course is made for the curious creative, ready to take a deep dive into the world of package design.
Visual handmade identity
In this course, Tatabi Studio's Elena Sancho will teach you how to create all the stationery of a fashion brand using artisan resources. From the ideation of your brand personality up until your finished product is ready to go, this class will show you a lot of interesting materials and fascinating handmade techniques that you can optimize as a creative entrepreneur for your brand.
Consumer Goods Packaging Design
If you're looking to learn from a designer who's worked with the likes of Coca-Cola, Chandon, Bimbo, Arcor, and Havanna, then Diego Giaccone's Domestika course is for you. Here, you'll pick up the theoretical basis of packaging design and get a glimpse of his complete design process—from unpacking a creative brief to building a brand identity that makes you stand out among your competitors, this class will teach it all. If you're uninspired looking for that artsy push, start with this course.
Branding and Packaging for an Artisanal Beer
Drinking beer is an experience in itself, and to help expand that encounter, you're going to need aesthetics that communicate the culture and story of your malted barley. Trust Eric Morales's Domestika course to teach you exactly that and more. Through this class, you'll learn how to pick the brains of your target market, select the appropriate graphic elements for your beer product, and design professional mockups you can pitch to investors. Are you an avid beer drinker yourself? Enroll now.
Design and Production of a Wine Label
Wine is arguably one of the more sophisticated drinks in parties and gatherings, so how exactly do you curate a design that's meant to augment its class and caliber? Learn that and so many more design principles in Moruba's Domestika offering. From conceptualization to presenting to a client, pick up the essentials needed in marketing a smashing wine brand to the market in this course.
Design of Packaging for Discs
Music fans, rejoice! Despite the reign of streaming platforms like Spotify and Apple Music, hardcore music lovers will jump at the chance to buy albums of the artists they support. As such, it's more than understandable why a ton of creatives still very much enjoy designing music album packaging. If this is something you see yourself doing, check out Cactus Taller Gráfico's Domestika course.
Product Packaging & Labels Design in Illustrator & Photoshop
Another stellar option on the list for budding brand designers is this comprehensive course by Udemy. Produced by Learn With Passion founder Kashif Qamar, this class should walk you through understanding product packaging and labels, exploring the basics of boxes, creating 3D structures, and a whole lot more. If you're a freelance artist, looking to expand your skillset and clientele, this course should be a good start for you!
Packaging Design and 3D Mock-up Using Adobe Illustrator 2020
Perhaps one of the more all-inclusive classes on this list is this Udemy pick. Packed with 77 video lectures, step-by-step instructions, a practice test, and a ton of other helpful resources, this course is made for beginners and intermediate designers. Authored by CADCIM Technologies, this contender also makes for a fantastic gift for any aspiring creative.
Learn to design Logos, Business cards, and Product branding
Another comprehensive pick on this list is Ammar Ahmad's Udemy course. One of the highest-rated on the platform, there's a myriad of things you'll pick up here. A few of these are design principles, logo implementation on different mockups, and designing multiple business cards. Albeit it's heavier on the branding aspect, this class still comes in very handy for those who wish to tighten their understanding of branding designs.
Product Packaging Design And Mockup: Creative Level
In their Udemy course bio, Creative Folkz writes, "Packaging design is the connection of form, structure, materials, color, imagery, typography, and regulatory information with ancillary design elements to make a product suitable for marketing." Truth be told, we can't agree with that line any better. Like the other picks here, you're bound to learn more than one or two principles about design. If you're excited to begin an eventful career in package design, give this course a try!
The Top 25 Paid & Free Packaging Design Courses Online
Ultimately, The Top 25 Free & Paid Packaging Design Courses Online are superb resources anyone can take advantage of to further their design career. Whether you're a tenured creative looking to expand your skillset or an eager brand enthusiast determined to jumpstart a career in packaging design, we encourage you to learn as much as you can from as many mentors as possible.
The digital art scene can seem competitive and intense, but when you're equipped with the right mindset and skills, you'll be more than ready to start making your mark.