If you're on the lookout for all of the best web fonts, then we've got you covered!
Looking for visual solutions and assets to spice up your digital space? Our round-up of the best web fonts could help significantly improve your website and beyond!

As of June 2023, there are now over 2.5 billion websites on the internet. Impressive, right? From social media platforms to personal blogs and company websites to web applications, the online world is home to a limitless flow of ideas! As such the demand for web fonts continues to grow too? But, wait.
Exactly, what are web fonts?
As the name of the font category implies, web fonts are fonts that are specifically designed to exist online. In other words, these are fonts that are meant to be consumed on the internet.
Contrary to desktop fonts where they're primarily stored in your personal computer and laptop, web fonts are seen on blogs, websites, and web apps—essentially anywhere online that requires the internet for you to run a browser.
If you're on the lookout for all the best web fonts, worry not! We've taken the liberty to round them all up for you. Check out our list below!
Also see our posts on the best VR fonts, the best experimental fonts, the best space fonts, the best tech fonts and the best monospace fonts.
---
Download all the Web Fonts you need and many other design elements, available for a monthly subscription by subscribing to Envato Elements. The subscription costs $16.50 per month and gives you unlimited access to a massive and growing library of over 50 million items that can be downloaded as often as you need (stock effect & element packs too)!
---
20+ Best Web Fonts for Fresh Web Design in 2023
Montreux Sans Pro is a  stunning font bundle that provides creatives with a wide array of options. Great for tangible reading materials and whatever online project you deem it best for, this bundle packs with it 3 font families you can choose from –  Grotesk, Classic, and Jazz. If you still haven't found a font set that resonates with you, let this be your sign to download this one!
Another slender font bundle here is HAMLIN. Suitable for both logos and your average texts, this pick is as flexible as you want it to be. It's clean, direct to the point, soft on the eyes, and easy to follow. Regardless of whatever website you're building, we're sure this will deliver.
We say that a lot of fonts that we endorse are winners, because they actually are! But when we say that BERLIN is a champion, we mean that in the literal sense! That's because this font bundle is the winner of Envato Elements' best font of the year!
Not only is it clean and professional, but its bold corners easily captivate any viewer too. Whatever your website is about, this is another pick that's sure to serve.
What we like most about Nofex is that it's a trendy font bundle that doesn't sacrifice legibility. Suitable for magazines and publications, both online and off, this set provides clean-looking characters that are hip, fresh, and just the right amount of boxy and thick. If you want to come out with a website that's youthful and strong, we strongly suggest this one!
What better way to get the list going than by mentioning Orion Pro? A modern san serif typeface with minimal typography elements, this bundle should be easy to translate. When it comes to web fonts, you'll want to consider how simple and direct-to-the-point characters usually are, and this pack does just that. It's easy to read and carries no air of drama whatsoever.
There's not much to say about NORTH other than how easy to read and professional it looks. A modern display typeface inspired by Nordic elements, this all-capital set should make reading for viewers much easier and faster.
7. Biogem — Web Font Family
One of the more unique finds here is Biogem. Perfect for e-commerce platforms, this personality-driven visual solution packs a lot of style and funk. Sporting geometric undertones and curved edges, there's a lot to love about this font bundle.
If you run a text-heavy website like a blog or a review website, then Silk Remington PRO should be great for your project. As if straight out of a traditional typewriter, this font find is legible and straight to the point. It's soft on the eyes, too, sparing readers stress and strain when going over large chunks of paragraphs.
There are plenty of things to like about Comodo. Firstly, its lack of sharp edges gives it a friendly tone, making it the perfect addition for headlines and clickables on your website. Secondly, its thick structures make it easy to read, too, allowing readers quick immersion in whatever it is you want to inform your site's viewers about. It may not be your go-to font for paragraphs and long texts, but this should make for a stunning headline pick.
If what you're looking for is a handwriting-inspired font bundle, then you may want to check out Billy Handwritten UX Typeface. Also great for long paragraphs and reading materials, this clean-looking penmanship-like font should easily allow viewers to read through your website without difficulty.
What we like the most about Generation 1970 Fonts is that it provides a variety of trendy font variations and styles in its bundle. That said, there's a font for every corner of your website here. Whether we're talking about the hero section or paragraphs, you're sure to find a visual solution that'll fit each section of your site.
Here's a font bundle that'll work fine with personal blogs and e-commerce sites! The Playful Hand-Lettered features an all-capital pack that feels home-y and organic. Its uneven lines remind us of everyday penmanships, and the assets that come with this set follow a cohesive, pastel-y theme. If the vibe you're going for is playful and fun, this should do the job for you.
Valky Classic is a modern typeface that's just as pretty as it is legible. Great for blogs and social media projects, and a tad more, this elegant-looking visual solution can improve virtually any site! Use it however you want to.
Here something you can't go wrong with! Packing 18 weights and 9 italics is Glober. Also, a terrific bundle that'll provide you with all you could ever need for a website, this set has a variety of styles your site's sections will need. From headlines to small disclaimer paragraphs, this pack is complete with it all!
Pamuci is a modern slab serif that combines familiarity with freshness. Its accented corners make it a delight to stare at, and its simplicity makes it easy to read. This is pick is great for both headlines and paragraphs, so if you're looking for a bundle that can cover all sections of a website, this is it!
Friary Pro Typeface is a slender offering that's perfect for minimalist websites! Also great for posters, marketing efforts, and so many more, this clean-looking font is a crowd favorite because of its versatility.
Since NORD is an all-caps typeface, this font best complements headlines, hero sections, logo initiatives, and other marketing-related materials. Nonetheless, what makes this web font such a winner is its striking ability to capture your attention without trying too hard. It's thick, evened out, and geometric. What's not to enjoy?
The Capri Font Duo is a wonderful pick because of how both fonts complement each other. Loaded with lowercase and uppercase letters, this trendy, street-smart-looking font should improve whatever online project you're working on. It's clean, and elegant, and carries subtle curves and slender lines in between many of its characters.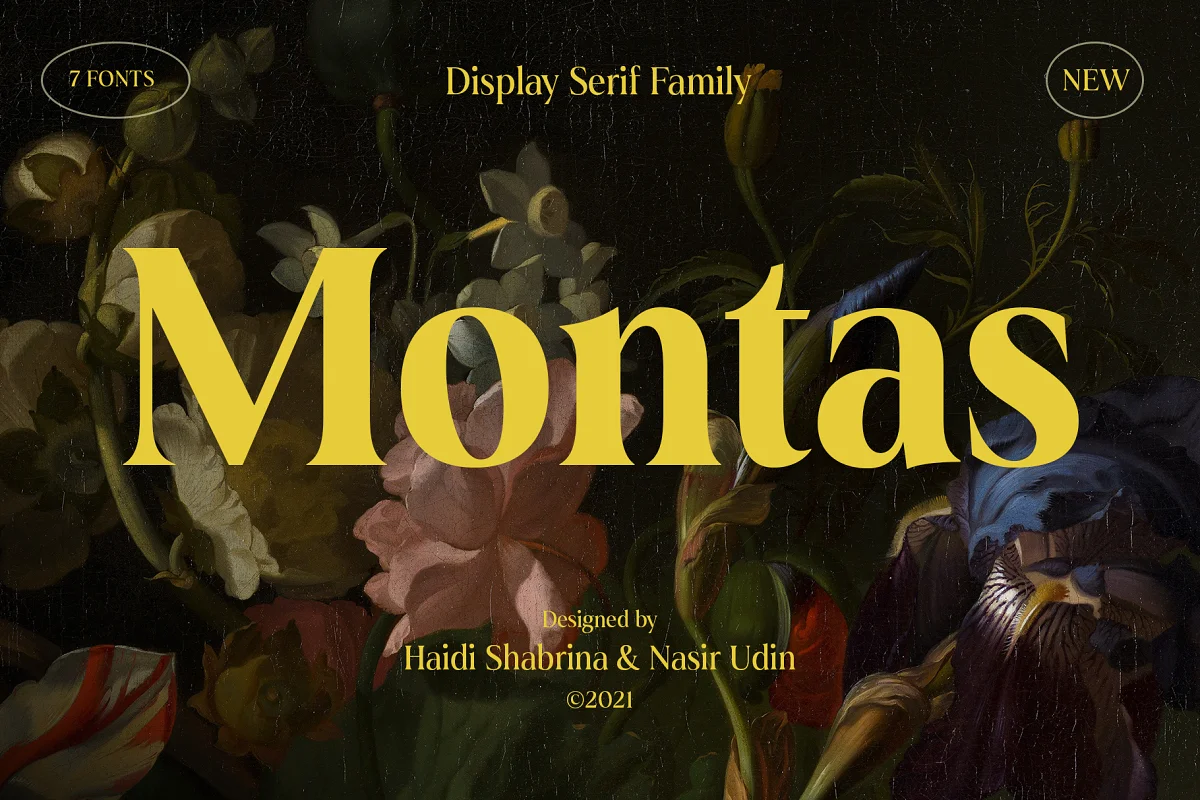 Here's another font bundle that's designed primarily for digital publications and magazines. Montas is an elegant serif that packs an ample number of weights, allowing designers to choose which sections to emphasize and which parts to soften. Sporting curved lines and unique corners, it's easy to understand why this set is such a vibe in itself.
Aurora Grotesk is an elegant typeface that's both contemporary and familiar. Available in 3 gorgeous weights, this is another find that's sure to thrive in whatever digital project you put it in. Its slender lines make it a sleek selection for a variety of projects and its tasteful, slanted corners give it an expensive touch, allowing you to maximize this effectively in upscale ventures.
Our Favorite Web Fonts
Still undecided? Check out our favorite web fonts below!
Related Web Design Posts
20+ Best Web Fonts for Exciting Web Design in 2023
Ultimately, the 20 best web fonts may look different from each other, but they serve the same purpose: to appeal to online consumers. Whatever your brand principles are and no matter what products and services you have to offer, know that each of the packs on this list is produced to help you articulate a design that is uniquely yours!
What's your favorite web font bundle on the list? Let us know in the comments!