This is a guest article contributed by Tara Hornor.

—

Minimalism in design has been around for some time, and today it seems to be a welcome alternative to overly busy and unnecessarily cluttered websites, posters, ads, and logos. For those new to this art form, the concept of minimalism is mostly concerned with stripping away excess and strategically placing remaining elements. The result can be a calming, yet powerful design that is streamlined to convey its message. You can find minimalism in all art forms, from architecture to fashion to logo design.
To get the most out of a minimalist design, whether it be for something as small as a logo or large as a billboard, be sure to use the right elements correctly. Color, layout, white space, graphics &  typography all play an important role in minimalism. Below we look at these principles of design and how they relate to minimalism.
Minimalist Color Choices
In minimalist design, color choice is strategic and the amount of colors used, should be kept to a minimum. Black, grey and white are the most powerful colors and allow for a single accent color to have a greater impact.
All colors are acceptable if they are used properly; however, the colors with the greatest contrast are generally used together. Therefore, most designers choose bold and bright primary colours for minimalist design.
Effective Minimalist Layout
A minimalist design layout is especially challenging because every element with which you are working, is essential. Content for websites and posters should be laid out in such a way that the viewer can find what they need without much thought. In other words, the page should make sense.
White Space
Negative space serves to give power to the small bits of information that it surrounds. The greater the empty space, the more power an object within it gains. Negative space also serves to structure a group of elements and create balance.
Graphics
The use of images in minimalism is very intentional. Designers choose graphics for their effectiveness and in minimalist design use them when the image is more effective than a written message. Graphics should be used sparingly and strategically, and should be relevant to the topic.
Typography
Typography in minimalism should be just as strategic as any other element. In any design including minimalism, no more than two or three styles of fonts are appropriate. Many designs use one font for headlines, one for body, and possibly one for navigation on websites or for any special text or subheadings. Usually more than three types makes the design look cluttered and hard to understand.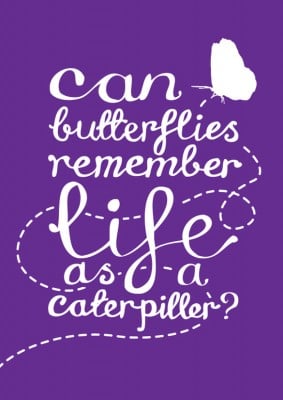 Minimalism on the Web
In the last ten years, minimalist website design has become quite trendy. Unfortunately, some designers have misunderstood the idea behind minimalism and create web pages void of content that simply don't make sense. However, at the root of the minimalist movement, great designers have created stunning websites that are not only pleasing to look at, but are also easy to navigate. While minimalist design is not practical nor thematically possible for every every website, those websites that can use it should take advantage.
Minimalism in the Media
Brochures, packaging, and ad campaigns have all seen their share of the minimalist design. However, it is in posters and logos that you see it really take hold. Many designers choose to use this streamlined design for everything from movie posters, to band posters, to ad posters. The reason for this is the effectiveness of conveying a strong message quickly and cleanly. Used correctly, minimalist posters are designed to use each of its elements to send one message. The result is usually a poster that is not only functional but also aesthetically pleasing.
Minimalism in logos
Minimalism in logos is an important concept, since the purpose of a logo is to be easily remembered and associated with a company. As a result, minimalist logos are often the most popular type of logo design since it keeps the logo simple enough to be memorable. The tricky part of a minimalist logo is to make a design that is easily recognised for the company it represents, while also reflecting the brand's goals.
Editor's note: You can view many of my minimalism bookmarks here.
What are some of your favourite minimalist designs?
—
*Tara Hornor has a degree in English and writes about marketing, advertising, branding, graphic design, and desktop publishing. She works for PrintPlace.com, an online printing company that offers postcards, posters, brochure printing, business cards and more printed marketing media. In addition to her writing career, Tara also enjoys spending time with her husband and two children.