What are the most popular & best fonts that professional graphic designers use?
Based on a variety of factors — Sales, Historical Value/Meaning, Aesthetic Qualities — these are the top 100 best fonts of all time, perfect for professional graphic designers!

We've compiled an ultimate list of 100+ essential fonts for designers and shown the top 10 fonts in each category of type including: sans-serif, serif, slab serif, display, vintage, script, luxury and more.
You can also check out our list of top 50 free fonts for graphic design, logos & branding.
These are the best fonts for graphic designers in 2023 & beyond!
The Best Fonts For Graphic Designers (Ultimate List of Fonts) — 2023
Are you looking for the most popular and cool fonts for graphic design? Or perhaps just a list of the best font style names? We've listed them all below. Click to jump to your desired font category:
For more specific type of fonts for designing and branding you can browse our specific font compilation posts:
---
UNLIMITED FONT & DESIGN DOWNLOADS: Access 50 Million+ Assets
Download all the Fonts you need and many other design elements,available for a monthly subscription by subscribing to Envato Elements. The subscription costs $16.50 per month and gives you unlimited access to a massive and growing library of 50 million+ items that can be downloaded as often as you need (stock photos too)! You can cancel for free at any time.


---
Top 100 Best Fonts For Graphic Designers (Free & Paid)
If you're looking for the ultimate font list along with the font names, this best fonts compilation is for you! Enjoy.
10+ Best Sans Serif Fonts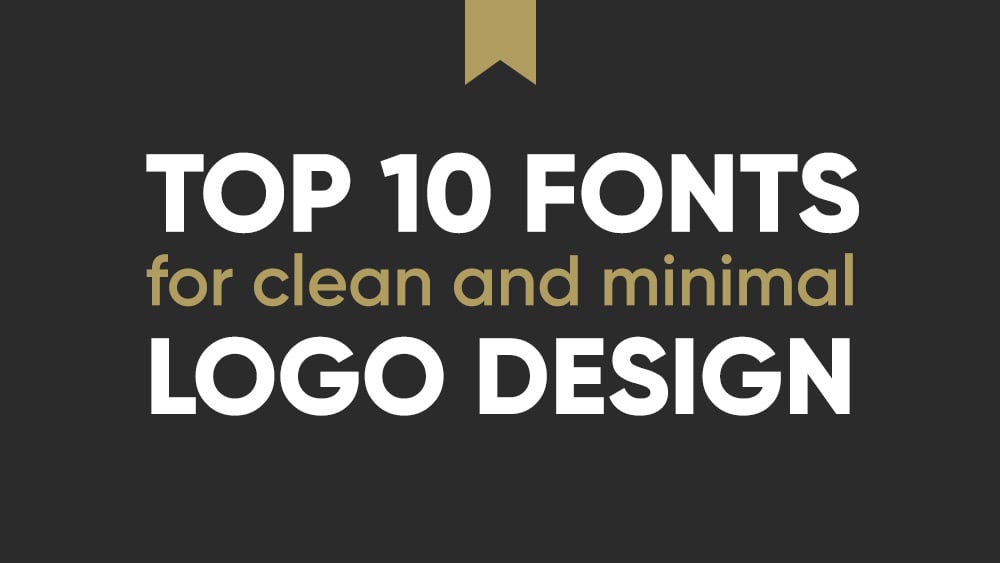 If you have a clean and minimalist style in mind when designing, a simplistic approach to typography is essential to achieve that look and a sans-seif font can help achieve that. Here are the best sans-serif fonts for graphic design.
---
10 Best Free Sans Serif Fonts
Looking for some free sans-serif font alternatives to the above? Here are a few of the best free san-serif fonts for graphic design.
Nexa (Light & Bold only) Full family here
---
10 Best Serif Fonts
For many designers, when it comes to designing a clean and elegant graphic for a company, using a Serif font in their designs helps to add a little bit of flair & sophistication to the brand.
A serif font is easily identified by the "little feet" that appear at the ends of the letters being used. Doing a search for Serif fonts can lead you down the proverbial rabbit hole with all of the options there are to choose from but here are the top 10 best serif fonts.
---
12 Best Slab Serif Fonts
A slab serif font is a serif font that has had the serif blocked off, creating a strong, sturdy appearance instead of the more refined look that a traditional serif would have.
A slab serif font, when compared to other serifs, has less contrast overall, which adds to the heavy, dramatic appearance of the font.
Here's a quick rundown of our choices for the best slab serif fonts for graphic design.
---
10 Best Display Fonts
Fonts that can fit a broad category can be described as a display font. These tend to be designed for short-form or large-format applications such as billboards or posters. These types of best fonts for designers can also be used with logotypes, headlines or headings on websites, magazines, or book covers.
These fonts can transcend styles and can be a serif font, slab serif, script, sans serif, and so on.
Some fonts will include a display version in which the original design has been embellished or exaggerated for use at a larger size.
Here are the top 10 best display fonts for graphic design.
---
10 Best Script Fonts
A script font is designed so that it captures the artistry and beauty of calligraphy and traditional hand lettering.
They can be decorative and most use them in the same manner as a display font by making a statement rather than a set message.
These types of fonts can be very popular choices for branding, logotypes, stationery, and poster design. When paired with a wide range of other font styles, they help create different moods.
Here is our selection of the best script fonts for graphic designers.
---
10+ Best Luxury Fonts
Luxury fonts create a sense of elegance, class and prestige.
Now, not every font can be considered a luxury font because the choice of which font you choose for your project is critical to its success.
While the right images can certainly help, if the font doesn't support the theme of your project, it may be doomed to fail.
Here are the top 10 best luxury fonts for graphic designers.
---
15 Best Blackletter Fonts
The Blackletter typeface, created by Sergey Mironov's staff, is a contemporary gothic design that reads well in larger font sizes. Blackletter is the ideal font for branding, posters, banners, and any other situation where you might want to utilize a larger font because it gives anything you use it for a traditional gothic vibe.
---
10 Best Vintage Fonts
A vintage font has the innate ability to transport you and your work to a different era and give it the nostalgic and timeless feel that it needs.
No other font style can successfully emulate this. Being able to transport your audience or client back to eras such as Prohibition, or the sixties to bring a breath of fresh air to their business while still upholding their values and ideals.
Here are the top 10 best vintage fonts for graphic designers.
Collectors Vintage Font Bundle (8 font families) – $97
Hollywood Vintage Font – $12
Knucklehead Font Family – $40
Vintage Queens – $16
Braton Composer – $10
Bignord Vintage – $16
---
10 Best Handwritten Fonts
Just like it suggests, handwritten fonts are designed to look as though they were written by hand either with a pen or marker.
While the range of styles in the best fonts for designers can be very broad, it reflects the subtle differences and variations that come with actual handwriting.
While some will compare the handwritten font to the script typeface, the difference is that script fonts tend to be more decorative or even have a touch of calligraphy while a handwritten font tends to look more like the penmanship written in a letter.
Here's what we consider to be the best handwriting fonts for graphic designers.
---
10 Best Signature Fonts
One of the reasons signature fonts are growing in popularity is that they provide the entire brand experience with a very unique touch. Given that trademark fonts help create an emotional connection between products and services, it shouldn't be surprising that business owners and marketing experts place high importance on employing them in both their logos and other advertising materials.
---
10 Best Stencil Fonts
For the illusion of sliced letters, stencil typefaces are designed to appear as though the strokes were broken during the drawing process. These fonts are typically used for industrial designs, branding in general, video games, fashion, and logo creation. This fashion is distinctive due of its adaptability.
---
10 Best Variable Fonts
Variable fonts are here to mix things up and provide creatives even more options to communicate ideas as if the designer toolbox weren't already excessively complex. These typefaces offer fresh experiences and significantly improved communication methods by extending multiple styles within a single file.
Variable fonts let designers express themselves in ways that conventional typefaces do not, since fonts are primarily functional before they are visually beautiful.
---
15 Best Font Combinations
What fonts work well together? We've taken the guess work out for you, with these tried & true font combinations.
Get inspired with these top 10 best font pairings!
Playfair Display with Source Sans Pro
Merriweather with Oswald
Montserrat with Merriweather
Raleway with Lato
Elsie with Roboto
Dancing Script with Josefin Sans
Abril Fatface with Roboto
Corben with Nobile
Spirax with Open Sans
Wendy One with Lato
Baloo with Montserrat
Cherry Cream Soda with Raleway
Amaranth with Open Sans
Palanquin with Roboto
Sansita with Open Sans
---
Top 38 Best Fonts for Graphic Designers (Editor's Pick)
When I am choosing a font, there are a certain handful that are always top of mind. I listed them all out and came up with this list featuring 38 of my favourite fonts for design.
Many of these fonts you can download for free via Google Fonts or if you have a subscription to Adobe Creative Cloud (get a 40% discount here), you can get access to these fonts via Adobe Fonts.
Best Sans Serif Fonts for Graphic Designers (Editor's Pick)
---
Best Serif Fonts for Graphic Designers (Editor's Pick)
---
Top 100 Best Fonts of All Time
To say the least, ranking fonts is an obviously hard task… how does one measure aesthetic quality, the benefit of an item, its value to humanity and so fourth?
Well, in this particular German publication (now offline), the judges ranked the fonts by their objective and various other weighted measurements:
FontShop Sales Figures: 40%
Historical Value/Meaning: 30%
Aesthetic Qualities: 30%
It is also worth noting that this evaluation consisted exclusively of licensed or commercial fonts only. Free fonts or operating system fonts were not considered, nor were fonts integral to standard software (i.e. Arial, Verdana, etc.).
Font variations, which over the centuries have been individually interpreted by various Foundries, were uniquely evaluated as a class and the best variant was entered into the main judging process.
Below is a preview of the top 33 fonts and beneath this image you can find the full list of the 100 best fonts. You can also view a pretty table version of these fonts here.
Below you will find the full list of the best 100 fonts along with the designer & the year in which they were designed.
1. Helvetica [1957 – Max Miedinger]
2. Garamond [1530 – Claude Garamond]
3. Frutiger [1977 – Adrian Frutiger]
4. Bodoni [1790 – Giambattista Bodoni]
5. Futura [1927 – Paul Renner]
6. Times [1931 – Stanley Morison]
7. Akzidenz Grotesk [1966 – G nter Gerhard Lange]
8. Officina [1990 – Erik Spiekermann]
9. Gill Sans [1930 – Eric Gill]
10. Univers [1954 – Adrian Frutiger]
11. Optima [1954 – Hermann Zapf]
12. Franklin Gothic [1903 – Morris Fuller Benton]
13. Bembo [1496 – Francesco Griffo]
14. Interstate [1993 – Tobias Frere-Jones]
15. Thesis [1994 – Lucas de Groot]
16. Rockwell [1934 – Frank H. Pierpont]
17. Walbaum [1800 – Justus Walbaum]
18. Meta [1991 – Erik Spiekermann]
19. Trinit [1982 – Bram De Does]
20. Din [1926 – Ludwig Goller]
21. Matrix [1986 – Zuzana Licko]
22. OCR [1965 – American Type Founders]
23. Avant Garde [1968 – Herb Lubalin]
24. Lucida [1985 – Chris Holmes / Charles Bigelow]
25. Sabon [1964 – Jan Tschichold]
26. Zapfino [1998 – Hermann Zapf]
27. Letter Gothic [1956 – Roger Roberson]
28. Stone [1987 – Summer Stone]
29. Arnhem [1998 – Fred Smeijers]
30. Minion [1990 – Robert Slimbach]
31. Myriad [1992 – Twombly & Slimbach]
32. Rotis [1988 – Olt Aicher]
33. Eurostile [1962 – Aldo Novarese]
34. Scala [1991 – Martin Majoor]
35. Syntax [1968 – Hans Eduard Meier]
36. Joanna [1930 – Eric Gill]
37. Fleishmann [1997 – Erhard Kaiser]
38. Palatino [1950 – Hermann Zapf]
39. Baskerville [1754 – John Baskerville]
40. Fedra [2002 – Peter Bil'ak]
41. Gotham [2000 – Tobias Frere-Jones]
42. Lexicon [1992 – Bram De Does]
43. Hands [1991 – Letterror]
44. Metro [1929 – W. A. Dwiggins]
45. Didot [1799 – Firmin Didot]
46. Formata [1984 – Bernd M llenst dt]
47. Caslon [1725 – William Caslon]
48. Cooper Black [1920 – Oswald B. Cooper]
49. Peignot [1937 – A. M. Cassandre]
50. Bell Gothic [1938 – Chauncey H. Griffith]
51. Antique Olive [1962 – Roger Excoffon]
52. Wilhelm Klngspor Gotisch [1926 – Rudolf Koch]
53. Info [1996 – Erik Spiekermann]
54. Dax [1995 – Hans Reichel]
55. Proforma [1988 – Petr van Blokland]
56. Today Sans [1988 – Volker K ster]
57. Prokyon [2002 – Erhard Kaiser]
58. Trade Gothic [1948 – Jackson Burke]
59. Swift [1987 – Gerald Unger]
60. Copperplate Gothic [1901 – Frederic W. Goudy]
61. Blur [1992 – Neville Brody]
62. Base [1995 – Zuzana Licko]
63. Bell Centennial [1978 – Matthew Carter]
64. News Gothic [1908 – Morris Fuller Benton]
65. Avenir [1988 – Adrian Frutiger]
66. Bernhard Modern [1937 – Lucian Bernhard]
67. Amplitude [2003 – Christian Schwartz]
68. Trixie [1991 – Erik van Blokland]
69. Quadraat [1992 – Fred Smeijers]
70. Neutraface [2002 – Christian Schwartz]
71. Nobel [1929 – Sjoerd de Roos]
72. Industria [1990 – Neville Brody]
73. Bickham Script [1997 – Richard Lipton]
74. Bank Gothic [1930 – Morris Fuller Benton]
75. Corporate ASE [1989 – Kurt Weidemann]
76. Fago [2000 – Ole Schafer]
77. Trajan [1989 – Carol Twombly]
78. Kabel [1927 – Rudolf Koch]
79. House Gothic 23 [1995 – Tal Leming]
80. Kosmik [1993 – Letterror]
81. Caecilia [1990 – Peter Matthias Noordzij]
82. Mrs Eaves [1996 – Zuzana Licko]
83. Corpid [1997 – Lucas de Groot]
84. Miller [1997 – Matthew Carter]
85. Souvenir [1914 – Morris Fuller Benton]
86. Instant Types [1992 – Just van Rossum]
87. Clarendon [1845 – Benjamin Fox]
88. Triplex [1989 – Zuzana Licko]
89. Benguiat [1989 – Ed Benguiat]
90. Zapf Renaissance [1984 – Hermann Zapf]
91. Filosofia [1996 – Zuzana Licko]
92. Chalet [1996 – House Industries]
93. Quay Sans [1990 – David Quay]
94. C zanne [1995 – Michael Want, James Grieshaber]
95. Reporter [1938 – Carlos Winkow]
96. Legacy [1992 – Ronald Arnholm]
97. Agenda [1993 – Greg Thompson]
98. Bello [2004 – Underware]
99. Dalliance [2000 – Frank Heine]
100. Mistral [1953 – Roger Excoffon]
We also have our own typeface, called JUST Sans!
JUST Sans is a highly versatile typeface with endearing, modernist warmth, geometric legibility, and a distinctive friendly bite.
Designed as a professional modern geometric sans serif, JUST Sans is both serious and friendly, neutral but warmly expressive, technical but not overt, and familiar but unique enough to stand on its own.
With open-airy characters and a generous width, JUST Sans has an elegant contemporary feel, with sharp angled terminals that give it grip and make it so expressively endearing.
For lovers of modern sans serif fonts who are looking for something a tad more warm, open & expressive, JUST Sans is for you.
You can download JUST Sans at Envato Elements.
More Cool Fonts & Most Popular Fonts for Graphic Design
So what other professional fonts would you include in our ultimate list of the best fonts for graphic designers?
---
Related Posts