Having trouble installing and activating the fonts in Adobe Creative Cloud? We've been there.
Now that Adobe has moved its product to the Creative Cloud suite, glitches are much more common. And there is no tab in the software's Help menu to resolve the glitches.

So if you are facing the "Adobe Fonts not Syncing" issue, you will need to troubleshoot it manually.
We've put together this guide to show you how to fix your Adobe font syncing issue.
And while you're here, check out these great offers from Adobe:
"Adobe Fonts Not Syncing" – Typekit Troubleshooting Guide
Let's look at the troubleshooting steps for getting Adobe Fonts & TypeKit fonts working and activated again in Adobe Creative Cloud.
What To Do When Your Adobe Fonts Are Not Syncing?
First, ensure you are using the latest version of the software. If you do not have the latest version of the software, update Adobe Creative Cloud. Then, restart your PC.
Log in to your Adobe ID in the Creative Cloud app. If you still face the issue go ahead and follow the steps mentioned below.
Step 1: Install Creative Cloud App
Fonts are activated on your computer through the Adobe Creative Cloud app. If you have not yet installed the software on your system, learn how to download Adobe CC here.
Step 2: Open the Creative Cloud Software
The Creative Cloud workstation should be running and automatically sync with all installed fonts. To access Adobe Creative Cloud you must first log into the app before the fonts can get activated.
If the app isn't running or you logged out of Creative Cloud, the font styles will be temporarily inaccessible.
Step 3: Confirm Account Data
Log in to Creative Cloud with the same Adobe ID used when purchasing your Creative Cloud membership.
Your registered information is at the top right corner of the Creative Cloud app; click your profile icon to load the name and email address registered with the account.
To change your current signed-in ID, click Sign Out. After logging out, you will see a window to sign in with another Adobe ID.
Or you can click on the "Account" button in the Profile menu of the Creative Cloud app to visit your Adobe Account page and confirm that you have logged in with the Adobe ID that has your Creative Cloud membership on it.
Step 4: Check the Activation Status of Your Fonts
When a font is active, the fonts menu automatically updates. You will find a red icon next to any font style with an activation issue. You can take your cursor over the red icon for more info on the issue.
Activation error messages
If your font fails to activate or there is an issue with the installed font on your PC, you will see an error message displaying the pertinent information:
Error message: "This error could have occurred due to a network interruption."
Error message: "A font with the same name is already installed."
Step 5: Change the Adobe Fonts Setting
If your fonts are still not active, turn off the font option in Creative Cloud settings.
To do so, open the Menu from the gear icon found at the top of the Creative Cloud app. Click Services and toggle the Adobe Fonts option to turn it on and off.
Then wait a minute or two and then turn it on again.
Step 6: Log out of Creative Cloud and Restart the PC
Logging out from your Creative Cloud app and restarting the PC stops any font-based processes that are failing, and starts new processes.
To log out of the Creative Cloud app, click your profile icon and click Sign Out.
Exit the Creative Cloud app.
Restart the PC.
Start the Creative Cloud app.
Log back into Creative Cloud.
Also, don't miss to check out our blog on the best Adobe Alternatives.
Step 7: Disable Conflicting Software
Temporarily disable any third-party software that might conflict with font activation, such as font management tools or antivirus programs.
Step 8: Windows 10: Check the Untrusted Font Blocking Setting
Windows 10 has a setting to "block untrusted fonts" which, when left on, might restrict the Adobe Fonts from activating.
An article from Microsoft briefly discusses how to check this setting on your PC.
If the Block untrusted fonts setting is ON in either the Registry Editor or the Group Policy, it needs to be turned OFF or changed to the "audit" option for Adobe fonts to sync and work on your PC.
Step 9: Check for Network Proxy or Firewall Issues
There might be a chance that your network proxy or firewall blocks connection to any of the necessary network endpoints and if that is the case, Adobe Fonts won't work. Your PC needs to connect to these endpoints and download the required files.
Here is the list of the required domains and in these, port 443 needs to be open.
https://data.typekit.net:443
https://state.typekit.net:443
https://polka.typekit.com:443
https://api.typekit.com:443
Now your Adobe fonts should be syncing again.
Step 10: Restart Your Internet Service Provider
If font synchronization issues persist, try restarting your router or device or your internet service provider (ISP) connection to refresh the network connection.
By methodically following these steps, you can troubleshoot and address common issues with Adobe Fonts activation and synchronization to ensure a seamless experience with your font subscription.
Best Fonts on Adobe
While you're here, go check out our list of the best Adobe fonts including fonts like Garamond, Cooper Black, News Gothic, and more.
Adobe Creative Cloud Discount – Get 65% Off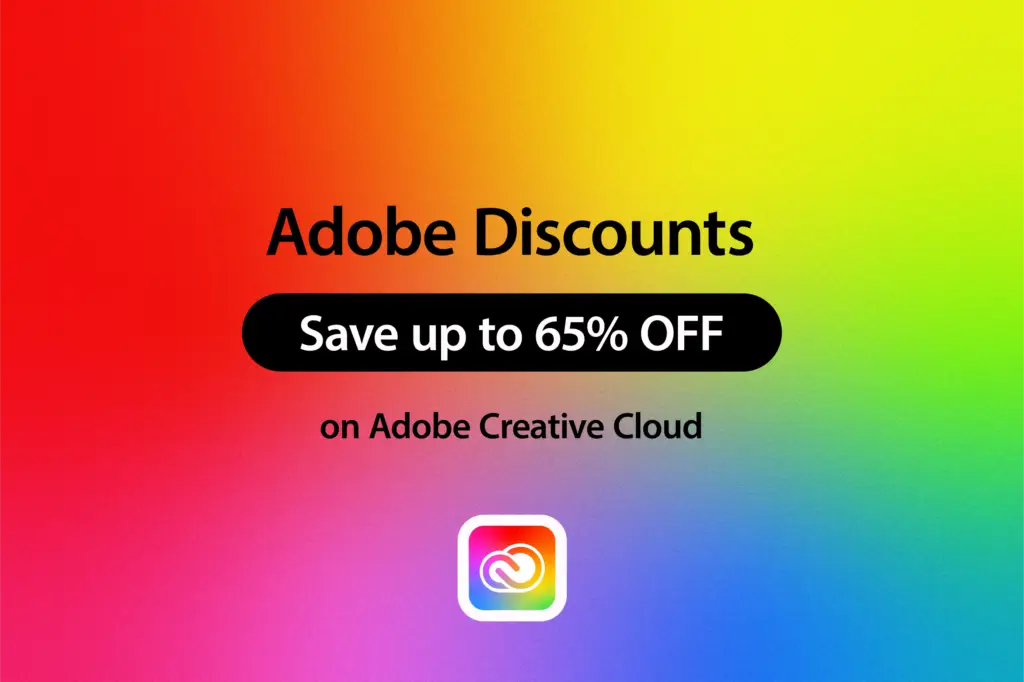 Before we dive into the full Adobe software list, we should let you know that you can get 65% off Adobe by following our Adobe Creative Cloud discount guide or jump straight to how to get an Adobe student discount.
Frequently Asked Questions
How do I fix Creative Cloud installation failure?
If you get a setup failure, ensure that you are not installing other programs simultaneously or have any pending device updates while running the Creative Cloud laptop app installer. Another alternative is to restart the laptop and then install the Creative Cloud laptop app.
Why does Adobe Creative Cloud keep crashing?
Adobe Creative Cloud programs are powerful, but very complex. A corrupted cache or junk files are the key reasons behind software exiting/crashing or not starting. The good news is that if you remove the corrupted cache files, the software runs smoothly.
Why are my Creative Cloud updates failing?
Usually, CC updates fail because of an internet connectivity issue when the app can't reach Adobe servers. Also, there could be some corrupt files that you need to delete from the cache.
How do I transfer my Adobe software to a new computer?
To transfer the software, you simply need to introduce it to the new device. But first, deactivate the product on any of the old devices before introducing it to the other device. To deactivate, go to help and tap on deactivate.
"Adobe Fonts Not Syncing" Tutorial Summary
By following the different steps mentioned above, your Adobe fonts should be up and syncing again. Generally, it is one of the mentioned issues that are causing the problem with the sync. I hope this helps.
If following the above steps still results in some error, you can contact the Adobe Support team to get a fix from their side.
---
Related Posts